Bethlehem Cancels Christmas To Show Solidarity With Hamas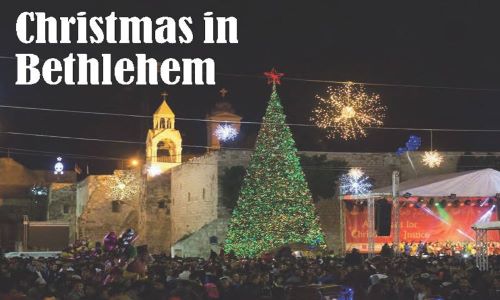 By Adam Eliyahu Berkowitz/Israel 365 News
November 20, 2023
Share this article:
---
The Bethlehem municipality announced that there will be no Christmas celebrations next month.
"Bethlehem Municipality crews announced the dismantling of Christmas decorations installed several years ago in the city's neighborhoods and removing all festive appearances in honor of the martyrs and in solidarity with our people in Gaza," the municipality wrote on Facebook.
A city spokesperson also acknowledged the campaign to remove Christmas decorations in a statement to the Telegraph.
In addition, the main churches in Bethlehem have agreed to cancel all Christmas celebrations to show solidarity with Hamas in its war against Israel. The Palestinian Authority will permit only religious ceremonies to take place. No public displays of Christmas trees or decorations will be permitted.
It is the first time in modern history that decorations will not be put up in Manger Square. There is an ongoing demographic threat to the Christians in their holy city. Christians in the PA-run city are targeted by intimidation and land theft perpetrated by Muslims backed by the Palestinian Authority.
Revered by Christians as the birthplace of Jesus, Bethlehem was historically majority Christian but that has changed drastically. Bethlehem came under Muslim Jordanian rule during the 1948 Arab-Israeli War and was later captured by Israel in the 1967 Six-Day War.
Since the 1995 Oslo Accords, Bethlehem has been administered by the Palestinian Authority as part of Area A of the West Bank. In 1947, Christians made up 85% of the population but by 2016, the Christian population of Bethlehem had declined to only 16%.
Located six miles south of Jerusalem, has a population of approximately 25,000 people. The city's economy is largely tourist-driven; international tourism peaks around and during Christmas, when Christians embark on a pilgrimage to the Church of the Nativity.
Since the Oslo Accords, which comprise a series of agreements between Israel and the Palestinian National Authority, Bethlehem has been designated as part of Area A of Judea, nominally rendering it as being under full Palestinian control.
Originally published at
Israel 365
- reposted with permission.
---