Christian Evangelism Faces New Challenges As Anti-Conversion Laws Spread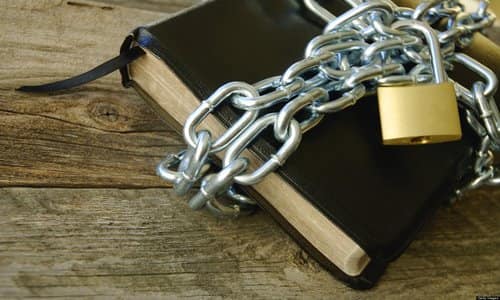 By PNW Staff
February 13, 2018
Share this article:
---
Religious liberty faces a new threat, this time from anti-conversion laws. Simply talking to someone about your faith is seen to be worthy of lengthy prison terms in several countries both in Asia and South America.
Now awaiting approval by President Evo Morales, Bolivia's new penal code contains an article 88.1 that criminalizes, with the same stroke of the pen, both recruitment for armed conflicts and religious organizations.
The text of the law reads, "Whoever recruits, transports, deprives of freedom or hosts people with the aim of recruiting them to take part in armed conflicts or religious or worship organizations will be penalized with 7 to 12 years of imprisonment."
In recent days, Evangelical Christians in Bolivia have organized marches to protest the new penal code which places them in a perilous position for the practice of their faith. On Tuesday January 16th, a peaceful march was held in Cochabamba and on January 21st, evangelical churches across Bolivia observed special days of prayer and fasting as they continued to petition the legislature to amend the new laws enacted against religious freedom.
In October of 2017, Nepal began enforcement of a similar law designed to restrict Christian worship and evangelism. The new penal code was voted in by the Nepalese Parliament in August and then signed by President Bidhya Devi Bhandari in October.
The text of the law itself warns that "No one should involve in or encourage conversion of religion" and that "No one should convert a person from one religion to another religion or profess their own religion and belief with similar intention by using or not using any means of attraction and by disturbing religion or belief of any ethnic groups or community from that being practiced since ancient times."
The penalty is set at 5 years of prison plus a $500 (50,000 rupees) fine and for foreigners, they must be deported within 7 days of completing their prison sentence.
The new criminal code in Nepal also bars "hurting religious sentiment" which is a variation on the blasphemy laws that have been used throughout the Islamic world to restrict religious freedom. To speak of one's own belief in Jesus can, by these new standards, be interpreted as "hurting religious sentiment."
By an act of parliament in this case, all interfaith dialog is criminalized as well as the publishing of Christian materials in any form, lest it injure the sentiments of Hindus.
Saudi Arabia, as an example of a strict Islamic state, regulates Christian conversions in a different way. Virtually 100% of the Saudi population is Muslim and conversion away from Islam is considered apostasy, punishable by death. But criminalizing the act of evangelism itself, as is being done in Bolivia and Nepal, is another tactic altogether.
While the Indian constitution contains nominal protections for religious freedom, when the law is enforced, the past century has seen a string of Indian states pass state laws against evangelism. These laws are known, with no small irony, as "Freedom of Religion Bills".
The states of Orissa (1967), Madhya Pradesh (1968) and Arunachal Pradesh (1978) were the first, but in the year 2000 the state of Chhattisgarh and in 2003 Gujarat also passed anti-conversion laws.
Russia, too, has cracked down on evangelism by Christian denominations not affiliated with the State, but has stopped short of comprehensive anti-conversion laws. Apart from state laws within India, Nepal and Bolivia are the first countries, but not likely to be the last, to enact such egregious restrictions on both freedom of expression and religious liberty.
---