Are School-Issued Computers Spying On Your Kids?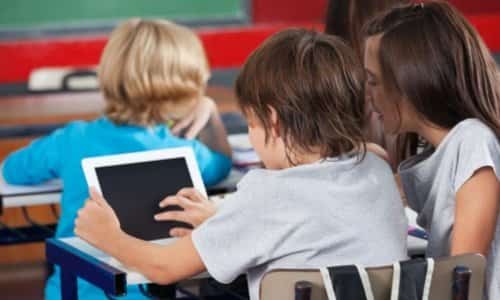 By Daniel Lang/The Daily Sheeple
April 20, 2017
Share this article:
---
There was widespread outrage back in 2010, when it was discovered that a Philadelphia school district had issued laptops to students with a very creepy function.
Unbeknown to both students and parents, school officials had the ability to remotely access the webcams on the laptops, and spy on the students in their homes.
Seven years later, school-issued computers are still spying on students, albeit in more subtle ways.
According to an investigation by the Electronic Frontier Foundation, a third of K-12 schools in the US are issuing free and low-cost computers to students.
However, like most computer-based services that are supposedly free, there's a hidden cost.
The education programs on these computers are collecting tons of very personal data.
And unlike when someone signs up for Facebook, which has user agreements that need to be signed, parents are often not being notified of this wholesale data collection by the school districts, nor are they given the chance to consent to it.
Even when they find out about this data collection, parents aren't given the ability to opt-out of it. They're often chastised for being "paranoid" by school officials.
The data is supposedly being collected to give students a personalized education experience. That data includes browsing history, location, contact lists, and behavioral information.
It's also being uploaded to cloud services without the knowledge of parents.
In 2012, Jose Ferreira, CEO of ed tech company Knewton, observed in a video at the U.S. Education Department's Office of Educational Technology, "Education happens to be, today, the world's most data mineable industry by far... Education beats everything else, hands down."
Colorado parent activist Cheri Kiesecker says Big Data has been given free rein under the guises of both "personalized learning programs" and workforce development, with both Democratic and Republican lawmakers on board with the program.
"Personalized learning" includes the collection of children's social, emotional, and psychological data.
The Electronic Frontier Foundation summed up the situation by saying, "In short, technology providers are spying on students--and school districts, which often provide inadequate privacy policies or no privacy policy at all, are unwittingly helping them do it."
---