Christians Looking To Adopt In Oregon Told They Must Affirm Gender Transition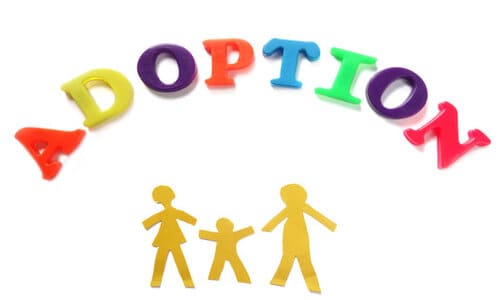 By WND News Center
August 30, 2023
Share this article:
---
Christian single mother Jessica Bates was "shocked" when Oregon denied her adoption application because she did not support medically transitioning children, she told the Daily Caller News Foundation in an interview.
Bates, a mother of five, was looking to adopt a "sibling pair" in 2022 six years after her husband died in a car accident, saying to the DCNF that she felt it was a "calling from God," but after going through the application process, state officials with the Department of Human Services explained that she would need to agree to support any adopted child's desire to have a gender transition.
As a Christian, Bates told the DCNF that she knew this requirement was "denying reality" as well as her faith, and filed a lawsuit with Alliance Defending Freedom (ADF) against the state in April after they reportedly prevented her from moving forward in the process.
"I think everybody was just really shocked at first that, you know, gender ideology would be the reason why we wouldn't be able to adopt," Bates told the DCNF.
During the adoption process, Bates said there were "hypothetical situations" discussed about a child wanting to identify as a different gender or go through hormone therapy and surgeries, and as a result, she informed the state that she would always love the child but couldn't support those choices. Bates said that she got a call from the certifier from the department in September 2022, who told her that they had determined that she didn't meet the requirements for adoption.
Bates explained to the DCNF that she believes "God gives us our gender" and that anything to the contrary is "basically just an untruth." She argued that truly loving a child suffering from gender dysphoria is not about "trying to affirm them in something they think will make them happy" and that procedures like puberty blockers and surgeries are "so radical."
"These kids are so young and the gender surgeries and stuff are so radical and then they have to be on hormones for the rest of their lives," Bates said. "Girls lose their voice. It'll go deep and you don't get that back, not to mention reproductive abilities, and everything else. I think it does more harm in the long run."
The U.S. District Court of Oregon heard the first arguments for the case on Aug. 16 and ADF attorney Johannes Widmalm-Delphonse, who is representing Bates, told the DCNF that he felt "hopeful." He said the judge had asked about other cases, such as 303 Creative, where the Supreme Court determined that a Christian web designer did not have to make wedding websites for same-sex marriages, and Widmalm-Delphonse said he hoped that they would achieve a similar outcome.
In a court filing, the department argued that Bates did not meet the necessary requirements for adoption, KGW8, a local media outlet, reported.
"Resource parents and adoptive parents must demonstrate that they are capable of and willing to, place the interests of the child above their own," DHS wrote. "Plaintiff (Jessica Bates) admits that she is not able to do that with respect to LGBTQIA2S+ children."
Bates told the DCNF that if the court rules in her favor she is still planning to adopt but noted that this delay may make it harder for her biological children, who are growing older and may not be able to bond as well with their adopted siblings. Her daughter is really hoping for another sister after growing up with four boys, according to Bates.
"My oldest son is a senior in high school right now, so these older children that want to be here and build relationships, support and be a family to these new siblings, may not even be in the house," Bates noted. "By the court waiting on this decision or not allowing us to continue, it would directly affect our ability to support and give the best possible environment to these children."
---