Pew Poll - What Concerns Americans Show Partisan Divide Over Fears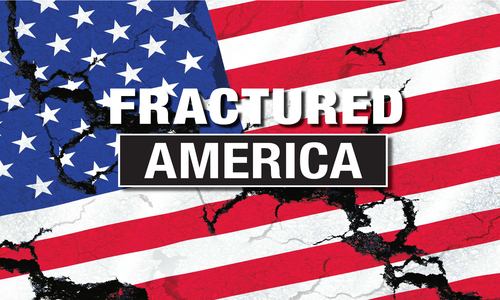 By PNW Staff
June 23, 2023
Share this article:
---
Both domestic and international terrorism ranked low on a list of things that concern Americans in a recent Pew Research Center report. But more Americans said domestic (34%) and international (30%) terrorism are a very big problem today than believed that unemployment (24%) was a great concern.
Democrats and those who lean Left were likelier than Republicans and those who lean Right to be concerned about domestic terror (41% to 25%), while those numbers flipped, more or less, when it comes to international terrorism, with 36% of Republicans saying it's a very big problem, compared to just 23% of Democrats.
Overall, respondents found other issues much more concerning, including inflation (65%), healthcare affordability (64%), the ability for parties to work together across the aisle (62%), drug addiction (61%), gun violence (60%) and violent crime (59%).
Some of those concerns also divided along partisan lines, with more Democrats than Republicans expressing grave concern about healthcare costs (73% to 54%) and gun violence (81% to 38%), while Republicans were more concerned than Democrats about inflation (77% to 52%), drug addiction (64% to 56%) and violent crime (64% to 52%).
Republicans also worried much more about the federal budget deficit (72% to 39%), state of moral values (69% to 39%) and illegal immigration (70% to 25%), while Democrats were much more concerned about climate change (64% to 14%) and racism (55% to 14%).
Another recent Pew Research Center survey showed that Democrats and independents who lean toward the Democratic Party are more likely than Republicans and Republican leaners to say they have blocked, unfriended or unfollowed someone due to religious content they posted (22% vs. 12%).
In total, 17% of U.S. adults have unfollowed, unfriended, blocked or changed their settings to see less of someone on social media because of religious content the person posted or shared.
Younger adults also are more likely than older people to have blocked someone due to religious content. About two-in-ten or more of U.S. adults ages 18 to 29 (23%) and 30 to 49 (21%) have done this, compared with 14% of those ages 50 to 64 and 7% of those 65 and over.
Among U.S. adults overall, 17% say they ever post information about religion on social media. That includes 2% who do so daily, 3% who do so weekly and 12% who do so monthly or less often. The vast majority of Americans say they never post about religion on social media.
---