The LGBT Agenda Has Become Canada's State Ideology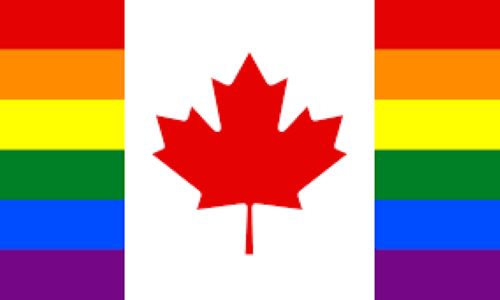 By Jonathon Van Maren/Bridgehead.ca
June 17, 2023
Share this article:
---
Anyone who doubts that LGBT ideology has become state ideology should look at how Canadian governments are responding to scattered debates across the country about LGBT flags and indoctrination in schools.
The most totalitarian response came from British Columbia, where Rachna Singh, Minister of Education and Child Care, issued a statement earlier this month "to mark Pride 2023 and celebrate the 2SLGBTQIA+ community in B.C.'s education system."
Singh made it very clear that B.C.'s New Democratic Party (NDP) government would tolerate no dissent on the issue:
The month of June is a time for all in K-12 education throughout B.C. to hear more about Pride month, recognize and celebrate the contributions of the 2SLGBTQIA+ community, and learn more about the significance and origins of events that started out of protest, like the Pride parade.
From kindergarten to Grade 12, June is "a time" to learn about "Pride" and celebrate all that comes with it. Got it? And just in case anyone had an issue with that, Singh pre-emptively emphasized that mandatory celebration this was, in fact, the law of the province, as well as the indoctrination that comes with it:
In 2016, the B.C. Human Rights Code was amended to ensure that gender identity and expression are protected under the code. All schools must comply with the Human Rights Code and demonstrate they are creating safe, welcoming and inclusive environments for our students and staff.
In B.C., all 60 school districts have sexual orientation and gender identity (SOGI) codes of conduct in place, and all districts and many independent and First Nations schools participate in the BC SOGI Educator Network. SOGI-inclusive education helps students understand and respect each other's differences, value human rights and recognize how we can respond to discrimination when it happens.
It is amazing to consider how swiftly Canada moved from "the state has no business in the bedrooms of the nation" under the first Trudeau to "mandatory celebration of alternative sexual lifestyles is expected of all politicians, educators, and students" under the second.
These mandatory celebrations face virtually no institutional resistance either - aside from New Brunswick Premier Blaine Higgs insisting that parents be told if public schools were socially transitioning their children, even allegedly "conservative" governments have enthusiastically joined in.
Partially in response to parents protesting "Pride," Ontario Minister of Education Stephen Lecce - a member of the Progressive Conservative government - stated: "It is incumbent on all school boards to ensure all students - most especially 2SLGBTQ+ students - feel supported, reflected in their schools, and welcomed within our communities...that includes celebrating Pride." Got that, students?
This is a party you are obliged to attend. As Tristin Hopper noted in the National Post, "teachers in the Ottawa-Carleton District School Board were sent a lengthy email reminding them that '2SLGBTQ+ representation' in the classroom is a 'fundamental human right' protected by law."
When the York region Catholic school board declined to hoist the LGBT flag, Premier Doug Ford promised to march in York's Pride Parade in solidarity with the LGBT activists.
It isn't just Ontario. Conservative leader Pierre Poilievre released a statement to celebrate "Pride Month." Alberta Premier Danielle Smith of the United Conservative Party tweeted that this month was something to be celebrated: "That's why we will continue to listen to 2SLGBTQIA+ Albertan's concerns and find ways to strengthen our relationships through dialogue and tangible action."
Saskatchewan Premier Scott Moe, leader of the allegedly conservative Saskatchewan Party, tweeted that: "Pride Month serves as an opportunity for all of us to recognize and support a part of our diversity that makes Saskatchewan such a great place."
These are Canada's conservative political leaders. Do all of them actually believe in transgender ideology and the agenda currently being implemented in schools across the country? No. But it doesn't matter, because they line up obediently to genuflect to the LGBT flag and do obeisance to their ideological masters anyway.
They claim to be the inheritors of Canada's great conservative traditions--but they celebrate parades where oily men in bondage gear simulate sex acts in the street in front of children.
With conservatives like those, who needs progressives?
---