5 Strategies To Tackle False Criminal Accusations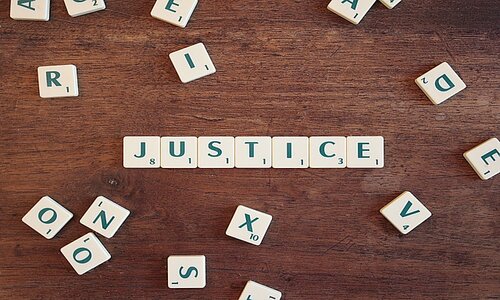 By
Share this article:
---
Getting falsely accused of small things in everyday life is annoying enough.
Imagine being accused of a crime you didn't commit?
It is everyone's worst nightmare.
When you land in a situation like this, it is difficult to think or act clearly.
It has the potential to affect everyone and everything in your entire life.
Fortunately, there are ways to fight against false criminal accusations and this includes hiring a professional criminal defense attorney.
Let us take a look at some strategies to tackle a situation like this.
1. Gather All The Evidence You Can
Evidence is the one thing you can count on to save your life from a potential life sentence.
When you are wrongly accused of a criminal accusation, it is normal to panic and even give up on making any kind of defense.
The first step you should take is to gather every single piece of evidence which can prove that you are not involved in the particular criminal act.
For example, if you are accused of shoplifting, collect receipts from the places you were during the time of the act. If you were at home, information about your online activities can be used as evidence.
Likewise, if you're accused of shoplifting, you should get hold of all the shopping bills, card statements, etc. because these are valuable evidence.
Before you do anything with the evidence, make sure you hire an attorney who will tell you how to proceed with it.
2. Remain Silent
Getting angry and blurting out everything will most probably not help your case.
Remember that any information can be used against you in court.
If anyone from the alleger's party asks you for proof, documents or receipts, you have the right to refuse and remain silent.
You must consult with your lawyer before taking any action.
3. Hire A Defense Attorney
Maybe hiring a lawyer is the last thing on your mind.
You might not be financially prepared or feel like it is unnecessary.
When you are accused wrongly of committing a crime, it can get quite difficult to prepare a successful defense especially if you have no knowledge about the criminal law.
If it is a serious case, don't think about it further.
Hire a defense attorney as soon as possible.
There will be a lot of legal procedures and paperwork you will have to go over and you don't want to be going through it alone.
A defense attorney will also help you receive appropriate compensation if you have been financially affected by the accusation.
He will represent you if the matter goes to court.
4. Get Witness Testimonies
Witness testimonies are some of the most convincing pieces of evidence.
Get a list of all the people who were present with you at the time of the crime.
This can include your friends, family, employees or other working officials. Take screenshots of text messages, and phone call information and record any other form of communication you had with them.
Video footage and photos will also help strengthen your defense.
Your defense attorney will help you win your case with the available evidence.
5. Case Evaluation
After getting evidence, witness testimonies and reviewing claims, your lawyer will evaluate the case to determine your chances of winning or receiving compensation.
He might also request to conduct an investigation at the crime scene and talk to the officials who were present there.
After evaluating your case, your attorney will let you know whether you have a good chance of winning.
If in any case, your chances of winning are very weak, he might advise you to consider a plea agreement.
Conclusion
While tackling a false criminal accusation, you should be well informed about your rights of defense. Make sure you hire an attorney who has previous experience representing victims who have been falsely accused of a crime.
---