Your Tax Dollars At Work - Funding Palestinian Terror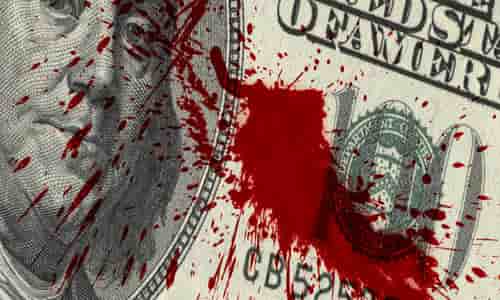 By PNW Staff
January 10, 2017
Share this article:
---
Palestinian support for acts of terror knows no limits. Palestinians took to the streets and social media this week to celebrate the truck-ramming attack in Jerusalem in which 4 IDF soldiers were killed.
The street celebrations included the handing out of sweets while Palestinian social media promoted a post of Fadi al-Qanbar's (the terrorist who drove the truck into the soldiers) sister displaying a big smile and commenting "thank Allah for his saintly death" after news that her brother had died in the act of killing Israeli soldiers.
This was followed by another celebration in which the terrorist's mother was honored at a community celebration who proceed to throw flowers to the cheering audience.
In attendance of this celebration was the PA Prime Minister. Had any other government official in the world been present for such celebration their would be world outcry.
However the double standard towards PA leadership has been a fact of life for decades.
Sadly, this same government is being promoted as a partner for peace with Israel and will soon be granted a UN directive outlining a future Palestinian State.
For too long the US has turned a blind eye to Palestinian leadership corruption and support for terrorism, including social incitement, naming streets and parks after terrorists and promoting hatred of Israel in it's school textbooks.
However, one of the most serious abuses is the financial support of the families of terrorists, effectively granting pensions to the families of terrorists who have been captured or killed attacking Israelis.
To combat this abhorrent use of blood money funded by US tax dollars, Christians United for Israel (CUFI), a major US Christian lobbying group, is calling on Congress to pass a law cutting off funds to the PA as a terrorist sponsor.
The recently proposed bill is known as the Taylor Force Act, in honor of Taylor Force, the American West Point Graduate who was knifed to death by a Palestinian terrorist.
The bill proposes to cut off any and all funding to the Palestinian Authority if it continues to make payments to captured terrorists and the families of terrorists who died murdering innocent Jews.
Pastor John Hagee, founder and chairman of CUFI, released a statement several weeks ago, "Americans cannot support an entity that sponsors terrorism and incites violence. The Taylor Force Act isnt about Democrat vs. Republican, its about right and wrong.
Every member of Congress should back this legislation, and it should be one of the easiest decisions they make." To oppose this bill is to support payments for terrorists who have murdered innocents.
The director of CUFI, David Brog, added that, "We cannot ignore the fact that when we send hundreds of millions of dollars to the PA, we are subsidizing these terror payments. Thats precisely why we must cut our aid to the PA until they stop funding terror.
Doing so wont harm the prospects for peace. On the contrary, forcing the PA to renounce terrorism in both word and deed is a fundamental first step towards achieving peace."
The UK government just froze part of its aid payment made through the Department of International Development because its own investigations found that, despite the controls in place, £25 million ($30 million dollars) of the money it was set to donate, or about a third, would be directed towards payments to terrorists.
Senator Coats referred to the funding of the Palestinian Authority, a terrorist state, when he said to the media, "To provoke, reward and provide incentive for terrorist acts through financial rewards is one of the most outrageous things Ive ever come across."
With the Taylor Force bill, it is hoped that this cycle of compensation for terrorist violence may finally be put to an end. Even the Wall Street Journal has backed the bill and called on President Trump to support its passage.
---